Esthetics Course
COSMETECHOLOGY BEAUTY COLLEGE
ESTHETICS CURRICULUM
COURSE OF STUDY
Congratulations! Your future awaites you at Cosmetechology Beauty College. Your career will be filled with unlimited potential, one that can take you among the elite, in directions that are only dreamt of and holds the possibility to make you a confident, successful professional. As a esthetics professional, you will play a important role in the lives of your clients. They will come to rely on you to provide them with ongoing service, enabling them to look and feel their best.

The study of the Anatomy of the skin and its nature, structure, functions disorder and diseases. Esthetics students will specialize in the cleansing and prevention, health and beautification of the skin and body.
Students will also learn to provide preventive care and detect skin problems that require medical attention. They would learn how to do facials include waxing, hydrating toning, detoxifying and healing. Students will receive thorough training in the basics of esthetics including knowledge of ingredients and products analysis nutrition and the health of skin, aromatherapy, color therapy, professional makeup and retailing and business skills. Upon completion of this course and passing State Board Exam students can look forward to career success in the Esthetic industry.
Become an Esthetic Business owner, manage a day spa for therapeutic services, become a professional consultant or artist for a major manufacturer. Students also go on to be consultants where they provide Home Care Regimens for clients and much more. Esthetics and skin care are here to stay.

The following course outline is required by the Board before taking the esthetician examination:
(1) orientation,
(2) anatomy/physiology,
(3) hygiene/ decontamination /first aid,
(4) chemistry,
(5) client consultation,
(6) facial/body treatment (cleansing, massage, masks),
(7) hair removal,
(8) basic dermatology,
(9) machines, electricity, apparatus,
(10) aromatherapy,
(11) nutrition,
(12) business management,
(13) make-up/color theory,
(14) Professional ethics.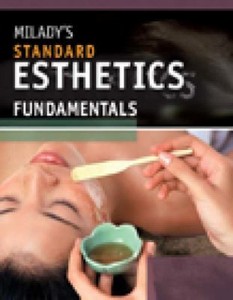 ALL BOOKS AND MATERIALS NEEDED WILL BE AVAILABLE FOR PURCHASE AT CBC
Course Info
ES Esthetics
Course No. EST007
Duration: 600 Hours
Full Time - 22 Weeks
Part Time - 44 Weeks
Cost: $7825.00